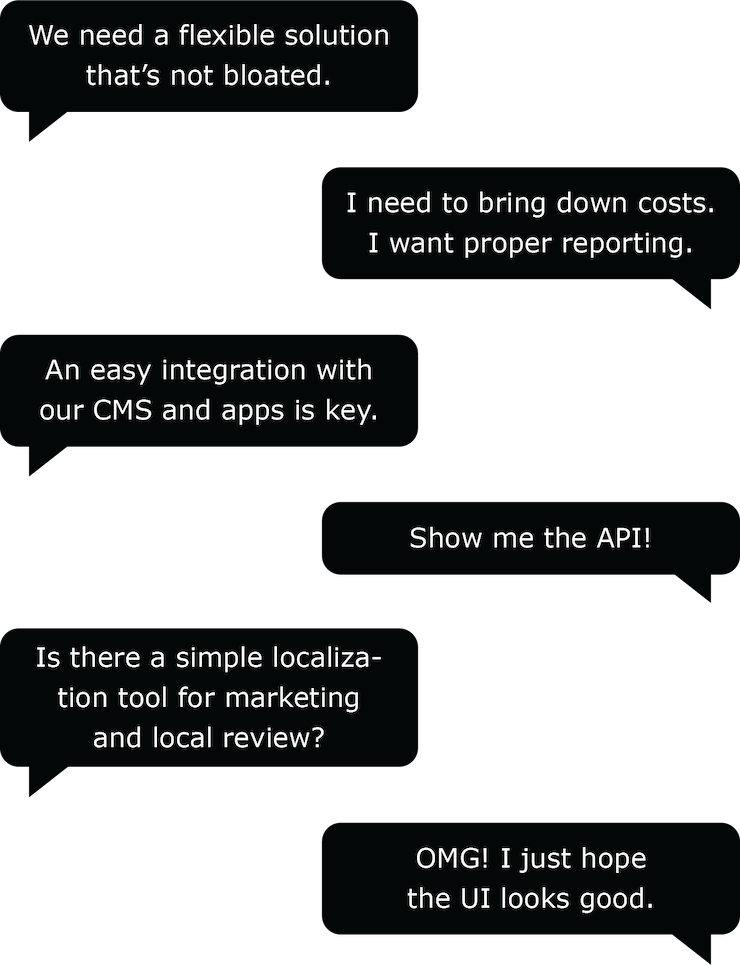 ---
Localization meets collaboration.
On a clean, streamlined platform.
The Supertext localization hub. No frills – just powerful technology and super service.
Our goal is to build a localization process that makes sense for your organization. And lets our language teams focus on what's important: quality.
Start submitting, tracking and managing teams, projects, translation memories, glossaries and more today.
---
Built for all kinds of multilingual content.
Not all projects are created equal. You need a flexible solution that can handle web translation, app localization, video subtitling, document review and beyond.
Websites
Documents
Videos
---
Order fresh copy or fix existing content.
Get content localized in 100+ languages.
---
Track your projects and never get lost in translation again.
A beautiful overview of all your projects with status updates and notifications.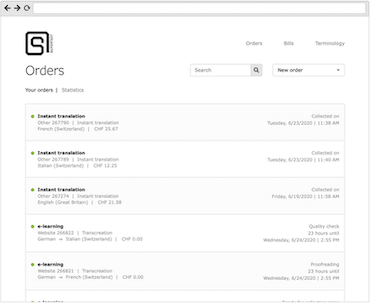 ---
Customized solutions with company-specific language services, prices and workflows.
We'll tailor the platform to match the needs of your organization. So you can focus on the big picture.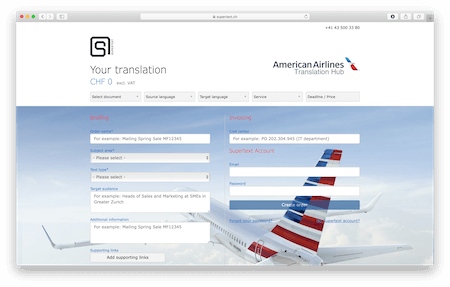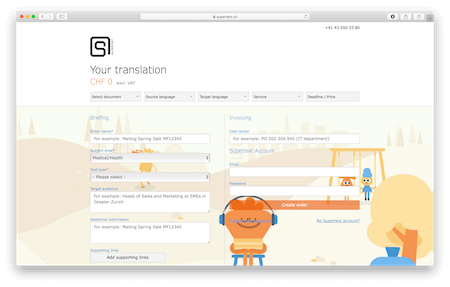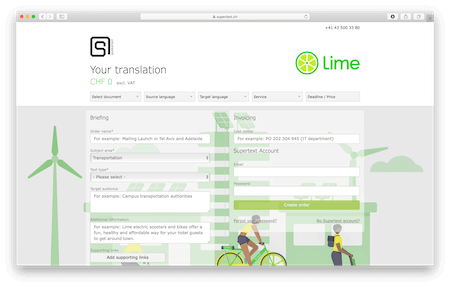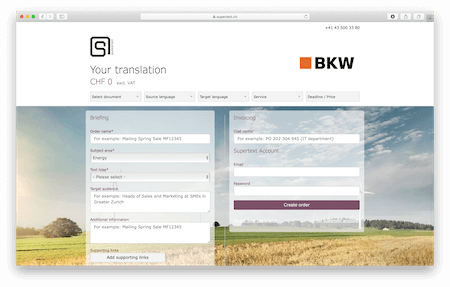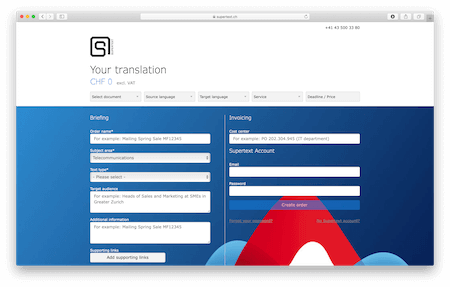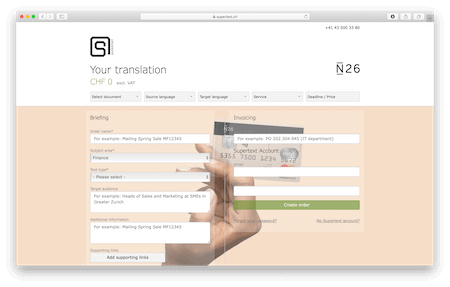 ---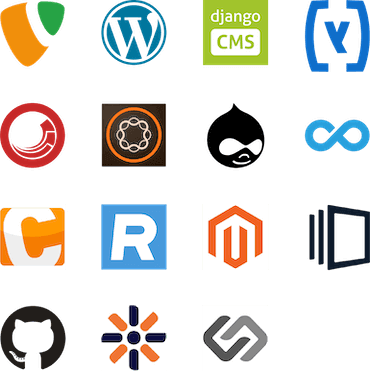 Connect content sources via CMS translation plugins.
Plugin & play – we've developed plugins for many popular content management systems.
---
Integrate even more sources and systems with our REST API.
Streamline and automate your localization process with smart connections through our interface.
---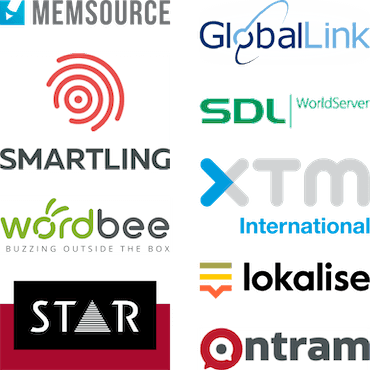 Already have a TMS? We can work with that.
We're flexible enough to work with your existing setup – and can even connect our own system to it to take advantage of our streamlined workflow.
---
Terminology management, untangled.
Keep your corporate language consistent by adding, searching and updating glossaries online.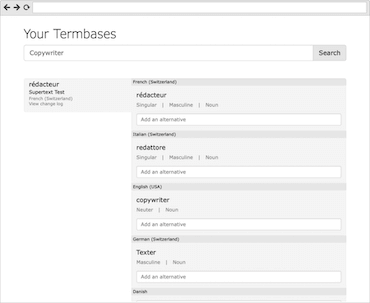 ---
Save time and money with integrated translation memories.
We store every sentence we translate for you. And call it up whenever it's needed again. You pay us to be creative, not repetitive.
---
NEW
Instant human translation for superfast requests.
Get up to 350 characters translated instantly by one of our on-call linguists.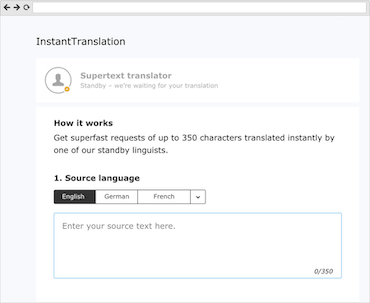 ---
NEW
Get even more out of your translation memory. With Supertext MT+.
MT+ combines a fully integrated machine translation solution and the database with all your previous translations. Whenever 60–80% accuracy will do.
---
Reach your dedicated team via the Supertext localization hub.
From your single-point-of-contact project manager to language specialists to a dedicated team of linguists, you always know who you're dealing with.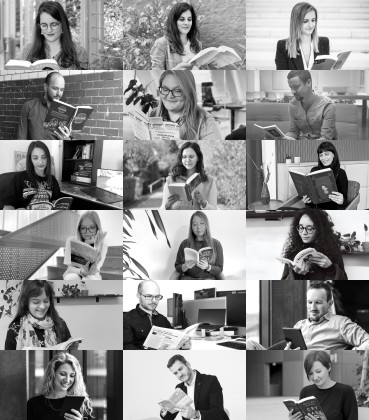 ---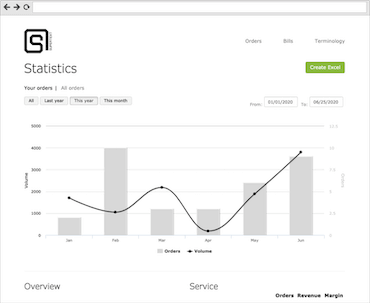 Stay in control with real-time reporting.
The statistics dashboard features an overview of all your localization activities. Track spending and export a spreadsheet for further analysis.
---
Count on us: quality metrics and reporting.
Supertext works with a comprehensive internal 5-star rating system for every project and a feedback system to streamline revisions.
---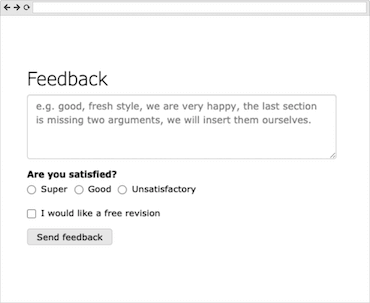 We want your feedback.
So we made the process as easy as possible. And include a free round of revisions with every project.
---
NEW
LocalReview for systematic translation review management in multinational companies.
A new way to review that goes beyond localization teams. Send translations for review in a simple editor. Including preview and instant translation memory updates.
---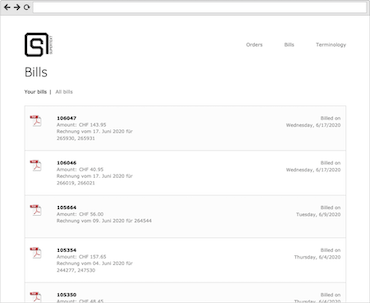 Keep accounting happy.
Download invoices, track spending, and see what's still outstanding.
---
NEW
Substitute feature for seamless project handovers.
Quickly and easily give your chosen substitutes at your company access to your current and previous orders.
---
Locked, encrypted and certified for ISO 27001
Our systems satisfy the highest security standards. From single sign-on and two-factor authentication to state-of-the-art data centers and a specially protected workflow for confidential documents.